Meet our team of experienced coaches and mentors
KEASE International, proud creators of Leaders Lounge, have brought together a team of coaches and mentors who are experts in their fields.
Whether you're after advice on intelligent automation,  change management, or if workplace well-being and career guidance is what you're after, we have the coach or mentor for you.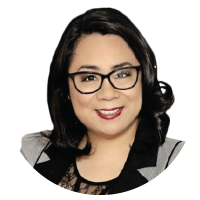 SARAH YIP
FOUNDER, KEASE INTERNATIONAL  |  EMOTIONAL INTELLIGENCE & LEADERSHIP
For the past 14 years Sarah has created a reputation for her consultancy, facilitation & public speaking skills throughout Australia and SE Asia. More recently may have heard her on a podcast or as the lead facilitator on the Women in Technology (WiT) Step up Series.
Providing practical guidance Sarah provides leaders with the confidence they need to succeed in the workplace.
Sarah is the accredited principal facilitator for GENOS Ignite, Wiley Everything DiSC, 5 Behaviours of a cohesive team and Productive Conflict programs.She is well respected on an international level as a subject matter expert in Applied Emotional Intelligence, Mindful Leadership and Applied Positive Psychology in the workplace.
EMMA CARUSO
COACH | CONSULTANT | AGILE DELIVERY & CHANGE MANAGEMENT SPECIALIST
Emma is a highly motivated, dedicated and energetic leader with over 25 years experience, specializing in the technology sector. She is a hands-on coach and mentor with a strong track record of success in solving complex business challenges. Her ability to build strong relationships means she has a highly collaborative approach, motivating the people around her.
Emma is highly skilled in managing complex change, optimizing business performance and re-shaping a positive culture. This has led Emma to manage a number of successful high impact Business and Transformation Programs, and manage globally distributed teams. Her ability to effectively plan, implement and deliver these programs contributes to her project management success.
Overall, Emma's professional success and reputation is based around her strong principles of ethics, integrity, trust and respect.
DANI McDONNELL
COACH | CONSULTANT | FACILITATOR
With 20 plus years' in consulting, particularly across the HR, Recruitment and Training sectors, Dani's passion is simple – its PEOPLE! She's curious about how they think, fascinated by what they do, and amazed by what they can achieve.
Priding herself on being a Coach, Consultant, Advisor and Facilitator whose mission it is to provide you with an efficient, effective and ethical service, Dani has consulted to clients ranging from individuals to SMEs through to global organisations. She understands that no matter the size of the project or the business, it's the human element that is key.
With an appreciation of how the brain works in the everyday experience, and with an empathetic, engaging and honest consulting style, Dani has impressed those she's worked with across a variety of sectors including Mining & Resources, Government, Manufacturing & Supply Chain, Not-for-Profit and Education.
RACHEL COLASO
LEADERSHIP MENTOR
Rachel is a passionate advocate and leader in the education sector. She has over 25 years' experience working with universities, private education providers, governments and peak bodies in the areas of international education and development. Rachel has extensive experience in designing and delivering professional training courses for capacity development across 10 countries including:  Australia, Indonesia, the Philippines, Papua New Guinea and other APEC development economies. Rachel specialises in motivating and inspiring  emerging leaders, women and those leading multicultural and remote teams. . Rachel is a member of the International Education Association of Australia, a mentor for the Women's Leadership Initiative (WLi) in the Pacific, a member of the Queensland Minister for Tourism and Trade's –  International Education and Training Advisory Group  (IETAG) and a member of the Asia Pacific Learning and Development Institute.
"I'd like to find out more about how on-demand coaching can help my organisation."
"I'd like to join as a member now, so that I can benefit from leadership coaching."
Our coaches are subject-matter experts across a range of industries. We are nationally and internationally accredited coaches and facilitators who hold memberships with a range of professional associations and bodies. All of our coaches deliver human-centred solutions for a digital enabled world. We are specialists in the following areas:
Behavioural Science and Gamification
We would love to hear from you